Saturday Kitchen with Gary Barlow
Olly was back in the Saturday Kitchen last weekend pouring the drinks for Matt, chefs Ravneet Gill and Greg 'Frenchie' Marchand, who were serving up delicious dishes for special guest and friend of the show, Gary Barlow!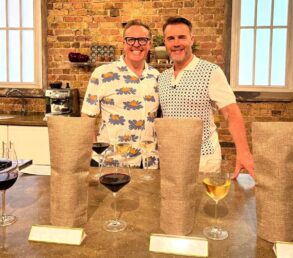 The crew were SERIOUSLY impressed with Gary's wine knowledge, particularly on organic wines. He aced Olly's wine quiz and correctly guessed the grapes in Olly's blind tasting 'Grape Expectations' …which included a cheeky organic sauvignon blanc owned by a certain songwriter.
Here are the wines they tasted…
The Best Single Vineyard Pinot Noir, 13%, £11, Morrisons
Viñalba Reserve Malbec, 14.5%, Tesco
Bread & Butter Chardonnay 2021, 13.5%, £15, Sainsbury's
Gary Barlow Sauvignon Blanc 2023, 11%, £7 (down from £9 until 8/8), Morrisons
And here are his drinks pairings for the chefs dishes in case you missed them!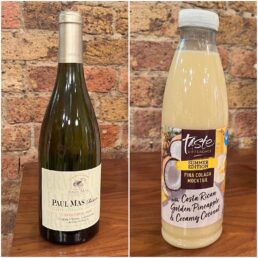 To go with Greg's Hake and Tomato, Olly poured a glass of Paul Mas Réserve Languedoc 2022
Waitrose (currently on offer at £6.99, down from £9.99 until 1/8).
To go with Ravneet's Mango Roulade, Taste The Difference Pina Colada Mocktail from Sainsbury's, £2.50. Add a slug of rum for a superb, instant, cocktail!
To go with Gary's Heaven (Burger) & Hell (Haggis), Olly would recommend Marcelo Pelleriti Malbec 2021 Majestic (from £9.99 Mix Six) as the the perfect pairing for both dishes.