Saturday Kitchen with DAN ACKROYD!
It was an amazing day in the Saturday Kitchen with the team in awe of very special guest, the legend that is Hollywood star Dan Ackroyd!
Over here in the UK filming Ghostbusters 4, Dan is a proper drinks aficionado. He even brought along his own vodka, Crystal Head Vodka, 40% (from £45) which the team tasted alongside these celebrity spirits…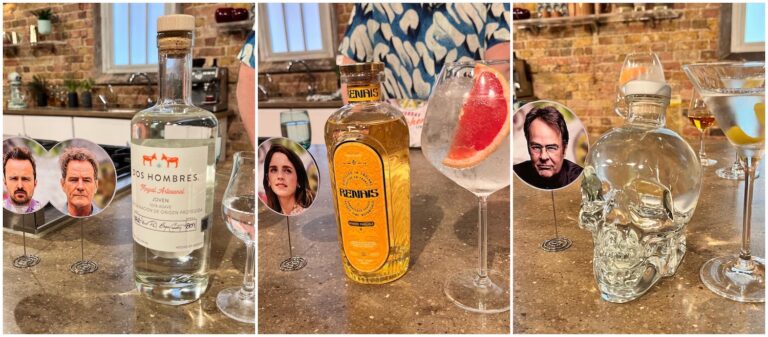 Dos Hombres Mezcal Artesanal Joven, 42% made by Breaking Bad stars Aaron Paul and Bryan Cranston (from £65).
Renais Gin, 40% made by Emma Watson and her brother Alex (£45 from the Renais website).
Wolfie's Blended Scotch Whiskey, 40% made by Rod Stewart (Just released, approx £35).
And lastly Heaven's Door Tennessee Bourbon, made by Bob Dylan (around £70 from specialist retailers).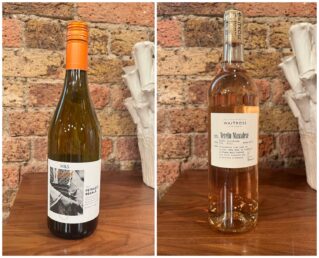 There was wine on the show too! Here are Olly's pairings in case you missed them…
To go with Georgina's Harissa Chicken, Olly paired Loved & Found Nerello Mascalese Rosé 2022 from Waitrose, £8.99.
To go with Ravinder's Hot and Sour Sweetcorn Risotto, Olly poured a glass of Found Feteasca Regala 2022 from Marks and Spencers (£7).
And of course, Dan got his food Heaven of T-bone Steak, Olly paired a glass of Taste The Difference Morador Cabernet Franc 2020 from Sainsbury's (£7).