Saturday Kitchen
Olly was in the Saturday Kitchen last weekend celebrating St George's Day with Matt, Andi Oliver, Chet Sharma, special guest Adam Kay.
Here are Olly's drinks pairings in case you missed them…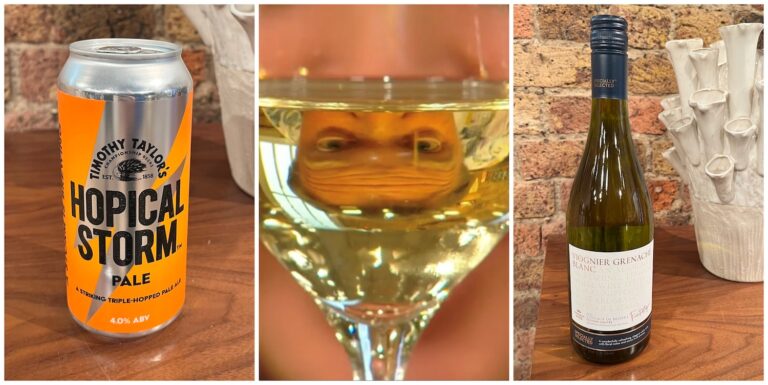 To go with Andi's Pork Belly, Olly poured a glass of Timothy Taylor's Hopical Storm, 4% Waitrose, (£3).
To go with Chet's Lahori Chicken, Olly paired Specially Selected Côteaux De Béziers Viognier Grenache 2022, from Aldi (£6.99).
To go with Adam's Heaven & Hell, Olly poured a glass of Villemarin Picpoul de Pinet 2022 from                                                          Majestic (from £7.99 mix six).
English Wines
Hoffmann and Rathbone Bacchus 2020, 11.5% from £20
Oastbrook Pinot Gris 2021, 12% £21