Olly celebrates a special grape
Sauvignon Blanc Day (7 May) is the perfect excuse to enjoy this zesty, uplifting grape. Sancerre in France produces elegant examples at top-whack prices; for good value choose wines from nearby Touraine. Marlborough in New Zealand delivers tantalisingly tropical Sauvignon Blanc – for similar wines at great prices seek out Leyda Valley in Chile. But Bordeaux whites are my top pick for underrated gems.
OLLY'S PICK OF THE BUNCH
IRRESISTIBLE LEYDA VALLEY SAUVIGNON BLANC 2020 (13.5%), £7.50, Co-op. Searing and bright as a pink grapefruit lightsaber.
GROVE MILL MARLBOROUGH SAUVIGNON BLANC 2020 (12.5%), £8.95, thewinesociety.com. A tropical sunbeam of a wine – succulent and scrumptious.
LE VIN DES COPAINS TOURAINE SAUVIGNON BLANC 2019 (13%), £9.99, Waitrose. A luminous peach! Zingy, fragrant and wonderful.
CHOTARD SANCERRE 2019 (13.5%), £19.95, bbr.com. Soaring and vibrant as a world-class soprano, this star sings from the glass.
WINE OF THE WEEK
BORDEAUX SAUVIGNON BLANC 2019 (12%), £8, Marks & Spencer. Joyfully bright white with a tropical twist. Superbly zesty and great value.
This article was originally published in YOU Magazine, Mail on Sunday, 2nd May 2021 – Prices, stockists and vintages correct at time of publication.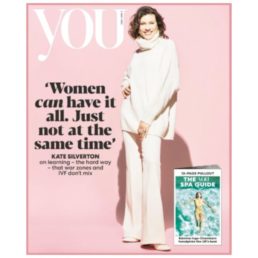 For Olly's previous recommendations and Mail on Sunday YOU columns, visit here.